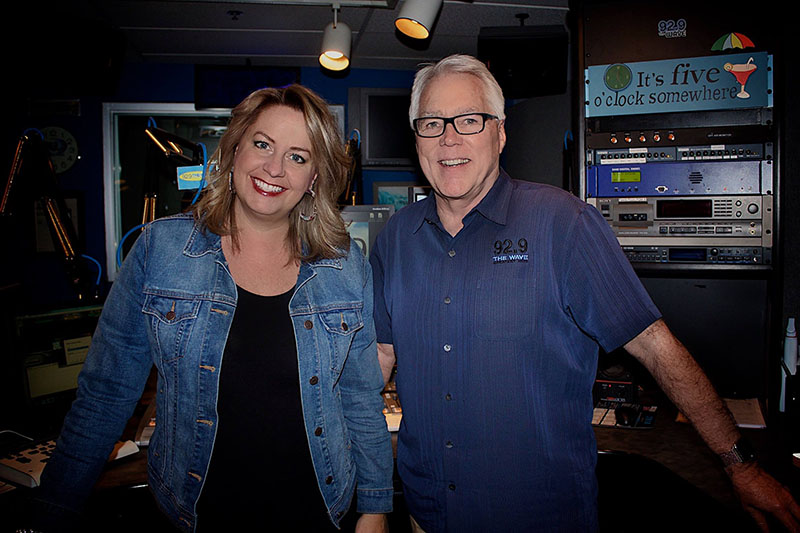 Jennifer Roberts and Paul Richardson get you started every morning at 5am with the latest news, weather and the best of the 80s til now!
People are throwing their Vans shoes in the air en masse, thanks to a viral Internet challenge. The challenge began when a Twitter user noticed that her Vans shoes always landed upright when she threw them onto the floor. She shared a video of her discovery, along with a caption that claimed, "it doesn't matter how you throw your vans they will land facing up."
Did you know it doesn't matter how you throw your vans they will land facing up pic.twitter.com/nKVJCncW4H
— lana m!sses tøp (@Ibelievthehype) March 2, 2019
and more followed suit
I learned today that no matter how you throw your vans they always land right side up… pic.twitter.com/1um0UXpbxW
— Bryce🧼 (@BryceMckenney1) March 3, 2019
Decided to do that vans thing when you throw them and they always land up and I'm pretty shocked 😅 pic.twitter.com/kVQBAi1kxT

— Joana (@jo_villarreal16) March 4, 2019
Well Jennifer tried it but without the same results
Throwing cheese at BABIES?? Not funny.
Throwing cheese at Morning Wave baby Paul? Now THAT'S funny. And harder than it looks.
– Paul & Jennifer
People were sharing their weirdest childhood food habits on Twitter and WOW, they are GROSS!
Not to be outdone, Wave listeners answered the call!
Jennifer was off this morning so Paul's lovely daughter Diana filled in on the Morning Wave
and Paul put her on the spot asking her to make a "True Confession" ON-THE-AIR!!
Jennifer is out today so filling in and dishing the dirt on Paul…his wife, Kathy!
Listen in case you missed it
Go home Martha Stewart you're drunk,
The Food Network shared Martha's new way of cooking scrambled eggs. It begins the process by cracking two eggs into a glass mug. She then briskly whisks the eggs, adds a little salt, a little pepper and "about a teaspoon and a half of butter."
But when it comes time to cook the eggs, instead of grabbing a frying pan, Stewart places the glass cup underneath the steam wand nozzle of a nearby cappuccino machine. The wand — which is normally used for frothing up coffee drinks — scrambles her eggs in less than a minute.
.@MarthaStewart makes her scrambled eggs with a tool you might not expect. Don't miss Martha judging a breakfast battle on an all-new #Chopped tonight at 9|8c! pic.twitter.com/nTXBB0pXF1

— Food Network (@FoodNetwork) December 18, 2018
People were not having it
I can't afford Gruyère so I sure as heck can't afford a cappuccino manchine

— KD6-3.7 (@ShaneeMc) December 18, 2018
Well that's easy….everyone has an espresso machine in their kitchens to replicate this, right…. 😶

— Izzie-Bella (@MissIzzieBella) December 18, 2018
Now all you need is an iron to make some toast, and a toilet tank so you can get some fine raisin wine going.

— Chaotic Buddhist ☸️ (@chaoticbuddhist) December 18, 2018
and this pretty much sums it up
— Streit2ThePoint (@Streit2ThePoint) December 18, 2018
The talk-show queen and her BFF Gayle King are giving fans relationship advice in their new video series, The OG Chronicles.
Want to travel the world and earn more than $100,000 per year? All you have to do is cook for Madonna.