April 20
Little Feat – Waiting for Columbus 45th Anniversary Tour 2022.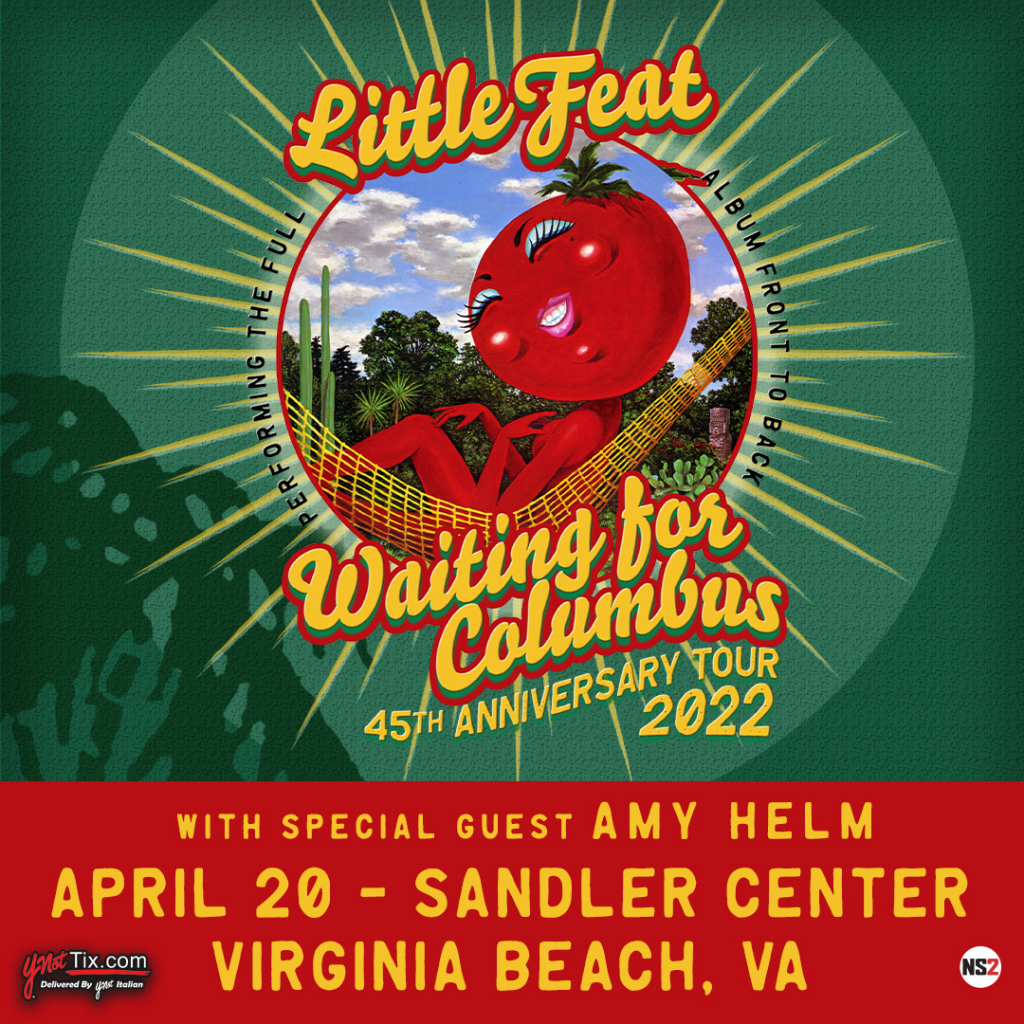 Little Feat will return to the Sandler Center for the Performing Arts in Virginia Beach on Wednesday, April 20 at 8 PM with Amy Helm as support.
Tickets go on sale this Friday, October 22 at 10 AM and can be purchased at YnotTix.com or by visiting the Sandler Center Box Office located at 201 Market Street, Virginia Beach, VA 23462.
---
In August 1977, the band brought along a recording team to four shows in London and then three in Washington, D.C., and they captured sonic gold.  Backed by the Tower of Power horn section, with whom they'd recorded Feats Don't Fail Me Now, they romped through extended versions of a stellar song selection that included "Fat Man in the Bathtub," "Spanish Moon," "Dixie Chicken", "Sailin' Shoes," and "Feats Don't Fail Me Now," as well as the iconic truck driver's lament, "Willin'," the song that got Lowell out of the Mothers of Invention and gave birth to Little Feat.  Generations of listeners have worn out the original vinyl, and the digital world will carry that heritage forward.
Hearing it again is something every Feat Fan looks forward to.  It's time to lace up your dancing shoes.
Little Feat 2021-22 features Bill Payne (keyboards, vocals), Kenny Gradney (bass), Sam Clayton (percussion and vocals), Fred Tackett (guitars and vocals), Scott Sharrard (guitars and vocals), and Tony Leone (drums).