---
An 80-year-old Dua Lipa fan got the surprise of a lifetime after his granddaughter surprised him with tickets to see Dua in concert.
TikTok user named Kadie Bernstein shared a video giving her grandfather the 80th birthday gift. As he reads the card and realizes he's been gifted Lipa concert tickets, his jaw drops, his smile spreads, and he repeatedly exclaims, "Are you sh*tting me?!"
The moment has gone viral on TikTok with over 3.1 million views.
NSFW language:
The heartwarming video made its way to Dua herself who shared the video saying "OMG This melts my heart."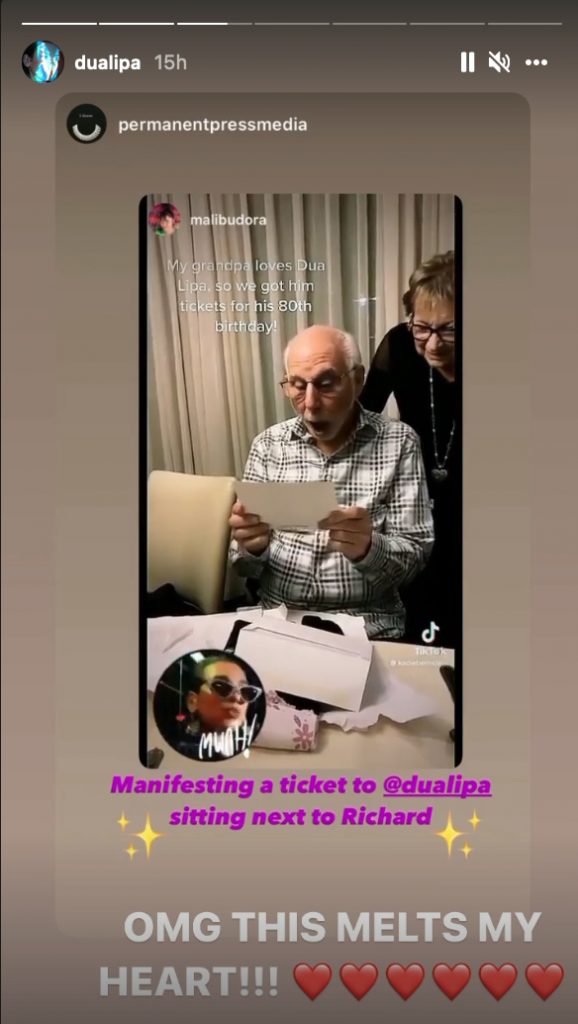 Editorial credit: Andrea Raffin