---
The Red Cross is facing a dire situation & is issuing a plea for donors to give blood or platelets immediately to help overcome its worst blood shortage in 10+ years.
Without more donors, hospitals may have to make tough decisions about which patients receive transfusions & who must wait.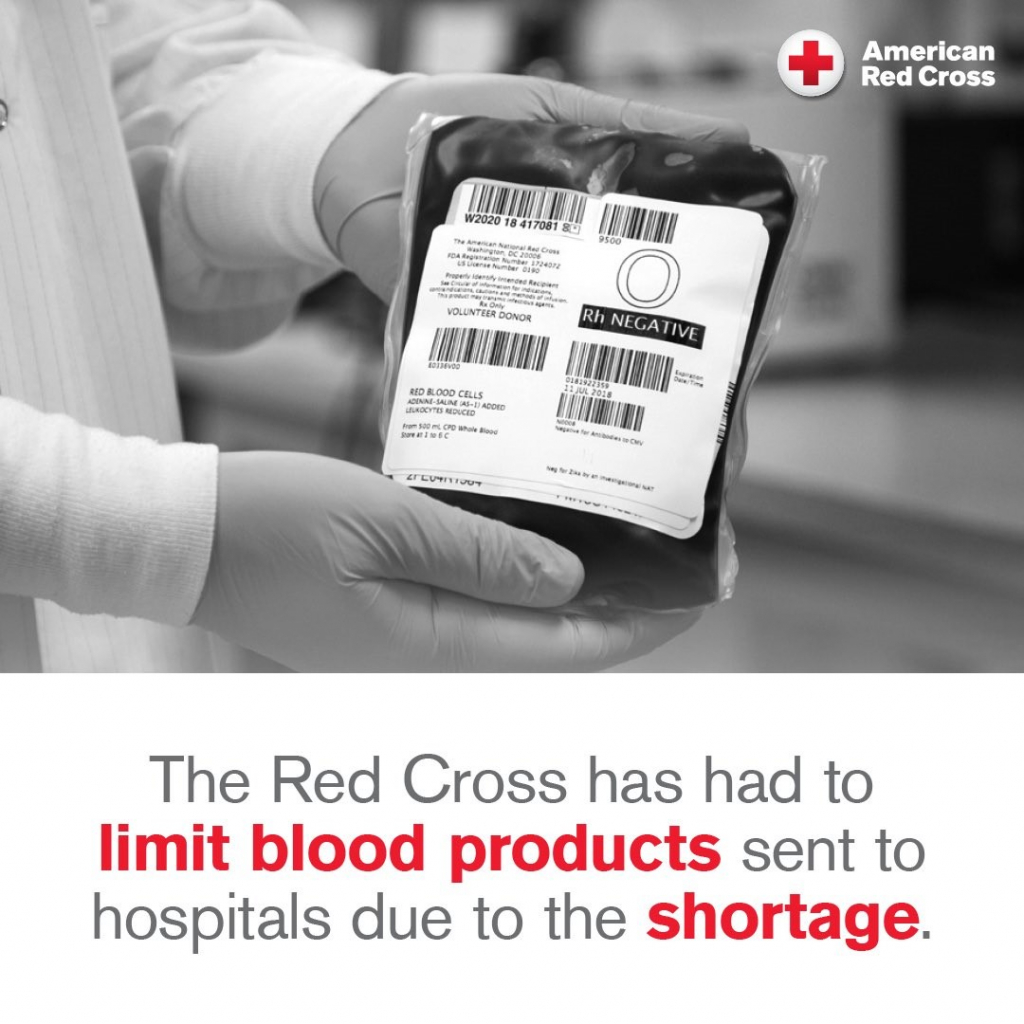 Donors of all blood types, especially O, are needed. One blood donation can save up to 3 lives.
While many factors have contributed to the worst Red Cross blood shortage in over a decade, helping overcome this blood crisis is possible 1 donation at a time!

We can all help by spreading the word about the shortage & signing up to give, if eligible:
rcblood.org/appt
Jen Lewis spoke with Christy Carneal from the American Red Cross about the nation's blood shortage.  Take a listen: