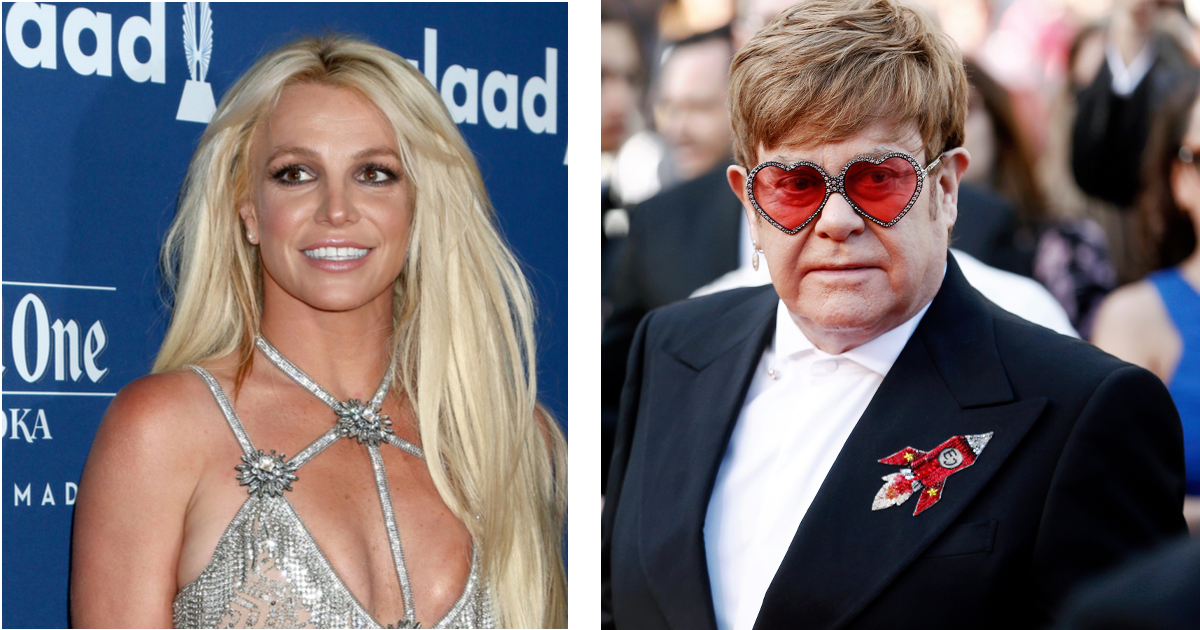 The wait is almost over!
Britney Spears and Elton John are teaming up on, "Hold Me Closer," a new version of John's hit "Tiny Dancer."  The stars confirmed the news earlier this month, teasing the cover art that features a rose and a rocket.
John revealed on Friday (Aug. 19) that the duet will drop on Aug. 26. The 75-year-old superstar shared the single art which features childhood photos of the pair.
View this post on Instagram
The news comes after the song reportedly leaked online Thursday (Aug 18.) Fans took to Twitter to react to the collaboration.
Britney Spears fans after listening to Hold Me Closer leak be like: #BritneyArmy pic.twitter.com/MPdsAhuaZd

— ✨️Promo Spears✨️🌹🚀 (@PromoSpears) August 19, 2022
just heard Hold Me Closer. Britney Spears you are the mother i never had, the sister that everybody would want, she is the friend that everybody deserves, i don't know a better person pic.twitter.com/7dWWvGtJIz

— Alex (@alxmalloy) August 18, 2022
Stars that have confirmed they've heard the song include Paris Hilton and singer-songwriter Charlie Puth.
Hilton told  Paul Voor Je Neus, "It's gonna be iconic. I just heard it a couple days ago in Ibiza and it is, it's insane."
While Puth revealed he's heard a "snippet" of the song saying, "It's pop royalty."
Charlie Puth is stanning Hold Me Closer! pic.twitter.com/3z9Cw46nIx

— Britney Stan 💕 (@BritneyTheStan) August 19, 2022