---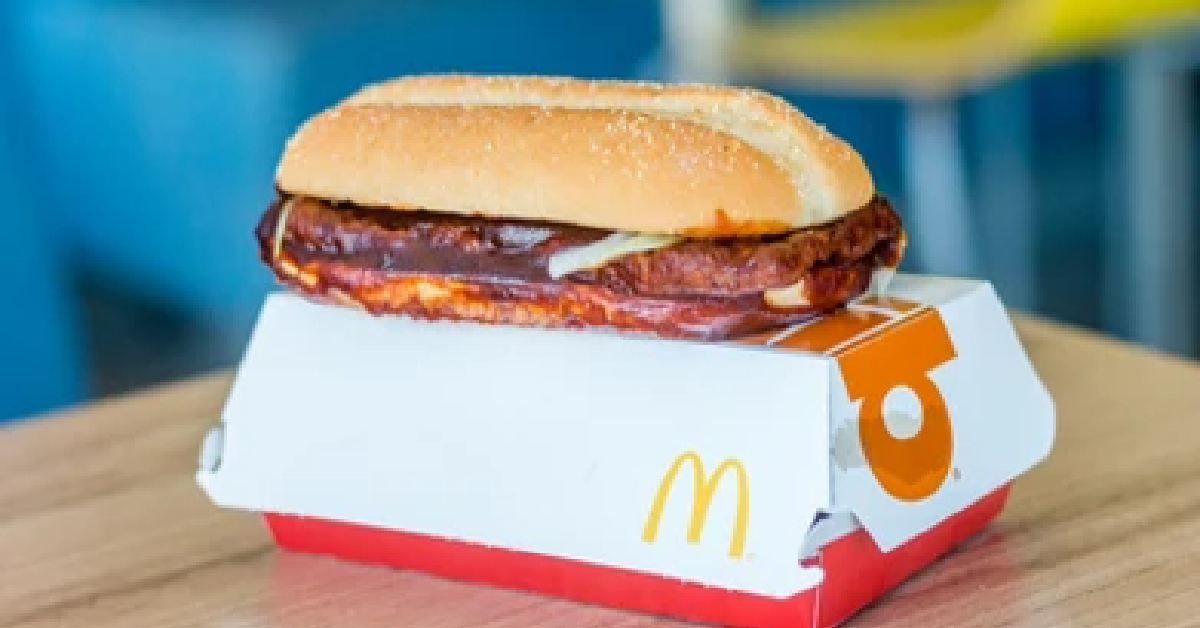 The McRib is back for a limited time at McDonald's beginning Oct. 31st.
The fast-food chain announced the popular sandwich's return saying, "Get one while you can because this is the McRib Farewell Tour."
McDonald's told fans on its website. "Enjoy our famous pork sandwich as if it's your last!"
As part of its "Farewell Tour," McDonald's is also selling merchandise beginning Nov. 4 on its online store.
Fans took to social media to express their outrage…and disbelief.
If you believe this "Farewell Tour" is actually the end of McRib, I have a Mexican Pizza and a Wingstop Chicken Sandwich and Brooklyn Bridge to sell you pic.twitter.com/gCe3yO3kjX

— BILL OAKLEY (@thatbilloakley) October 24, 2022
@McDonalds Please be joking w/ this 'Farewell Tour' for the McRib . 🥺

.. we're OK w/ having to say goodbye for extensive periods of time , but Forever shouldn't be apart of that . 🙎🏻‍♂️#McRib

— GRANT THOMAS . (@GRANTHOMAS_22) October 24, 2022
Waiting for my first McRib of the year… being advertised as the "farewell tour". Don't mess with my emotions like this @McDonalds pic.twitter.com/fsBzyczahJ

— Richard Garvie Racing (@RGRacing84) October 17, 2022