---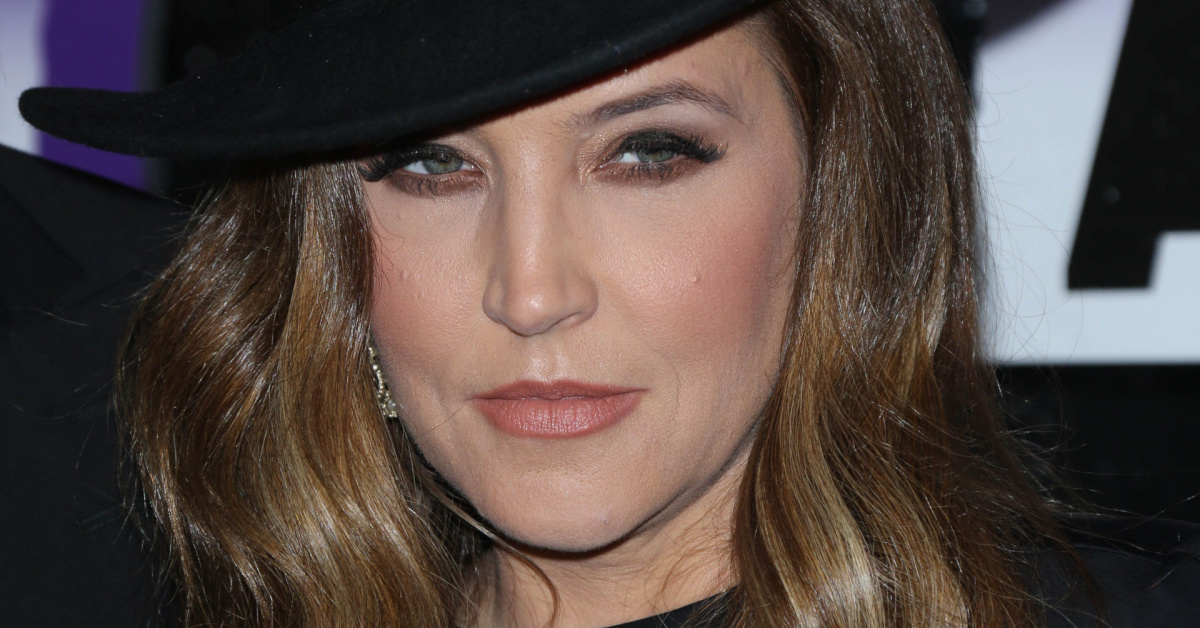 Lisa Marie Presley, the daughter of the King of Rock and Roll Elvis Presley and the one-time wife of The King of Pop Michael Jackson, has died at age 54.
Presley died on Thursday (January 12th) after suffering a cardiac arrest, according to The Washington Post. Earlier yesterday she had been rushed to the hospital after going into full cardiac arrest. Sources told TMZ the 54-year-old only child of the "King of Rock and Roll" was administered epinephrine at the scene at least one time in order to help her regain a pulse. Paramedics performed CPR on Lisa Marie at her home in Calabasas, California before she was sprinted to a hospital.
"It is with a heavy heart that I must share the devastating news that my beautiful daughter Lisa Marie has left us," the late singer's mother, Priscilla Presley, told People in a statement on Thursday, January 12. "She was the most passionate, strong and loving woman I have ever known. We ask for privacy as we try to deal with this profound loss. Thank you for the love and prayers. At this time there will be no further comment."
Lisa Marie and Priscilla were on hand on Tuesday night January 10th at the Golden Globes in Los Angeles where actor Austin Butler won for his portrayal of Elvis Presley in Baz Luhrman's Elvis biopic.
Lisa Marie was born on February 1st, 1968 — nearly nine months to the day after her parents' wedding.
Priscilla Presley has said that although she and Elvis had been living together for several years, they did not consummate the relationship until they were married. Elvis and Priscilla separated in 1972 and divorced in 1973.
Lisa Marie was married and divorced four times — first to musician Danny Keough, then to Michael Jackson, followed by actor Nicolas Cage, and most recently to music producer Michael Lockwood.
"This is devastating news," Cage, told The Hollywood Reporter on Friday, January 13. "Lisa had the greatest laugh of anyone I ever met. She lit up every room, and I am heartbroken. I find some solace believing she is reunited with her son Benjamin."
In 2003 she released the first of three albums, titled To Whom It May Concern. Her final album, Storm & Grace was released in 2012, six years into her marriage to Lockwood and four years after her twins were born. It was produced by T Bone Burnett and featured three songs each by then-rising British performers Ed Harcourt and Richard Hawley. Although it was acclaimed critically, it had a more rootsy, less commercial, sound and stalled at number 45.
She was the mother of four. In addition to her daughter, actress 33-year-old Riley Keough, Lisa Marie has twin 14-year-old daughters Finley and Harper Lockwood.
Tragically, on July 13th, 2020, Lisa Marie's only son, Benjamin Keough shot himself with a shotgun at his home in Calabasas, California. He was 27-years-old.
Tributes poured in for the late star including one from Smashing Pumpkins' Billy Corgan, who collaborated with Presley early in her career.  Corgan tweeted an emotional message about how "there is heartbreak and then there is sorrow," adding, "This would be sorrow and on more levels than I can count."
There is heartbreak and then there is sorrow. This would be sorrow and on more levels than I can count. Please send your prayers out for her family and children at this difficult time. I truly cannot find the words to express how sad this truly is. RIP @LisaPresley pic.twitter.com/Iac6b1gbIt

— William Patrick Corgan (@Billy) January 13, 2023
lisa marie presley… how heartbreaking. i hope she is at peace in her dad's arms. my heart goes out to her family. too much grief in just a couple of years. #riplisamarie #LisaMariePresley

— leann rimes cibrian (@leannrimes) January 13, 2023
View this post on Instagram
View this post on Instagram
View this post on Instagram
View this post on Instagram
View this post on Instagram