---
Sophie Turner, the Game of Thrones star, made headlines recently after accidentally sharing a video of her daughter on her Instagram story. The actress and her husband, musician Joe Jonas, have been notoriously private about their daughter, who was born in July 2020.
Buzzfeed reports that the video showed their daughter saying "Good Morning." While fans were excited to catch a glimpse of the couple's baby, Turner was quick to apologize for the mistake.
"Earlier today I made an honest mistake accidentally posting a video of our daughter on Instagram stories," Sophie wrote. "We have always advocated for our kids' rights to privacy so sharing this publicly is something that is against anything I stand for."
She continued, "Our children deserve the right to grow up out of the public eye, to learn and grow in private."
"If I ever were to post anything of our kids, know that it is unquestionably a mistake," she concluded. "I would greatly appreciate if anyone who has reposted on any other platform, please delete the video."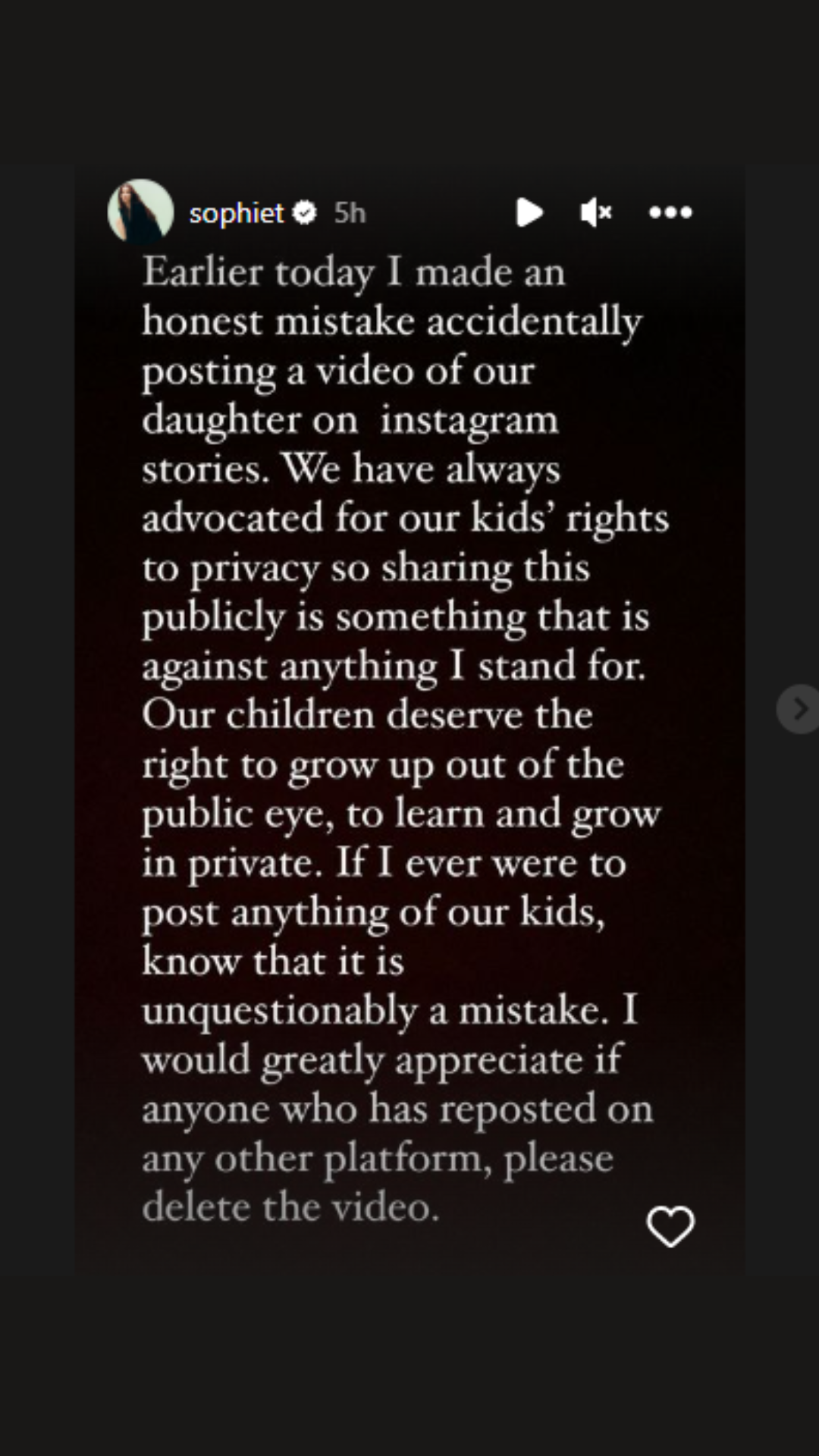 Many fans were supportive of Turner and her request for privacy, with some even apologizing for sharing the photo on social media.
Turner and her husband, Joe Jonas, have two children: Willa, 2, and a baby girl whom they welcomed in 2022.
"Earlier today I made an honest mistake accidentally posting a video of our daughter on instagram stories. We have always advocated for our kids' rights to privacy so sharing this publicly is something that is against anything I stand for."https://t.co/ITcL0VTRop

— Good Morning America (@GMA) May 1, 2023