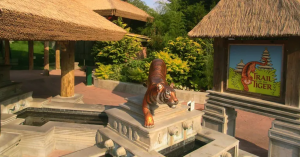 The Virginia Zoo's newly-renovated Asia: Trail of the Tiger boardwalk is to re-open to guests on June 23, 2023!
The Zoo announced there will be a special preview for members will be available during Member Night on June 22 from 5:00 to 8:00 p.m.!
In addition to the renovated boardwalk, the Zoo shared that a new, electric train is coming this July. Additionally, the Virginia Zoo will open a new habitat for turtles, Turtle Oasis, later this summer.
Visit The Virginia Zoo's website for details: https://bit.ly/45DWAsI