---
Glenda is up for adoption at Suffolk Humane Society! She is a two-year-old black cat who gets along well with the other cats in Suffolk Humane's cat colony. She is a playful girl who loves interactive wand toys and scratches. She does prefer to move around on her own terms and asks that you refrain from picking her up.
If you're interested in meeting Glenda, stop by Suffolk Humane Society or call (757) 538-3030.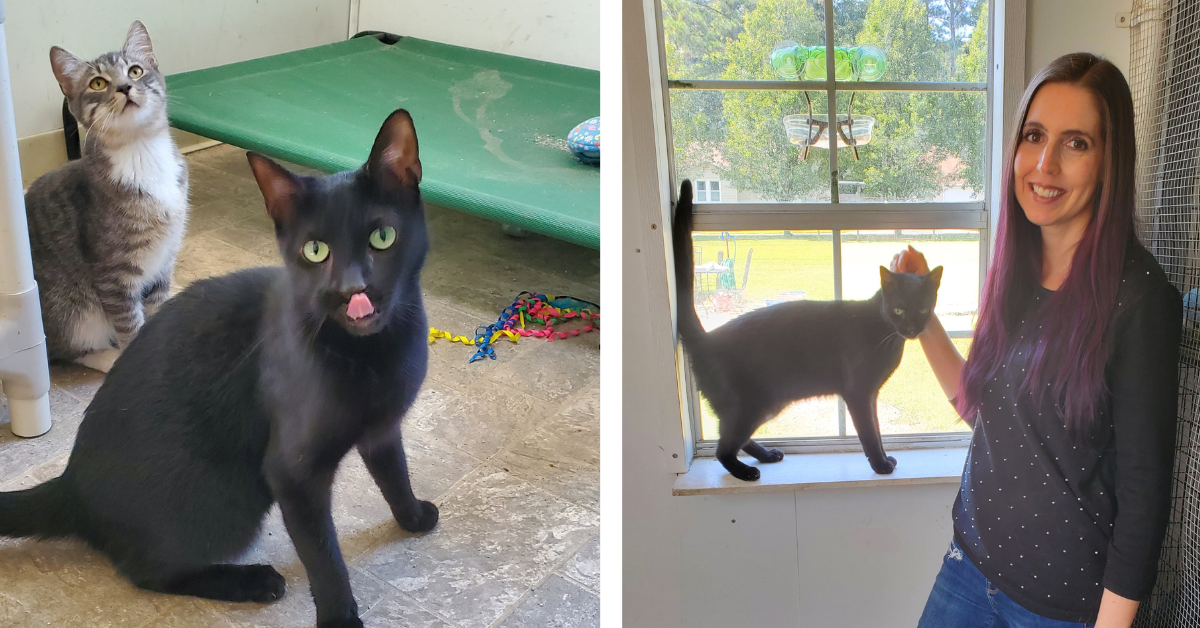 Can't adopt but still want to help? Come out to the Mutt Strut Festival, Suffolk Humane's biggest fundraiser of the year. The 15th Annual Mutt Strut Festival will be held at Bennett's Creek Park on September 340th and will showcase exciting new pet-related activities and fun for the entire family, including the four-legged ones. There will be a live band, food trucks and vendors!